DLA45 starter and alternator EFI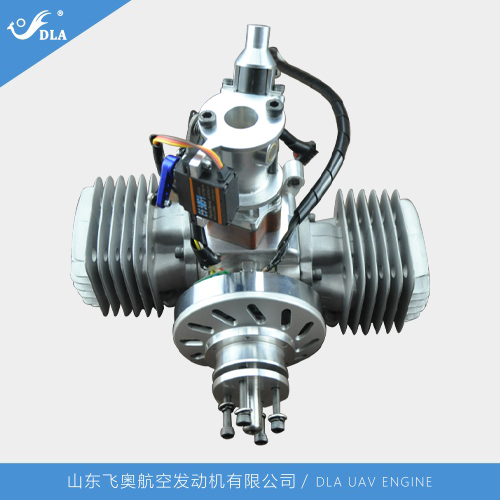 Exhaust amount

45cc

Power

4.9HP

Idle speed

2200rpm

Pulling Force

11.1KG/ altitude 50m

Exhaust bore/stroke

32mm*28mm

compression Ratio

8:1

Propeller/max fuel consumption

18*12/1.96L/h

Spark plug

Irdium

Weight of electrical system

motor:245g, power manger:348g

Starting Power Source

6S /7S lipo battery




Weight of main engine and parts

engine:1902g,muffler: 69*2g,stand off:22*4g,ignition:200g

Weight of EFI system

ECU; 182 g, pump:234g

recommended propeller

18*12

lubrication Ratio

25:1~30:1(trail run)

40:1~50:1(normal flying)

Fuel/lubriction oil

92#、93#gasoline 2T fully sythentic oil

Alternator output

24V/

400W

Auto-Starting Function

yes

Advantage of EFI System

EFI engine with many good performance characteristics, high power, oil - saving, low noise, not easy to extinguish, only once ignition .ECU can automatically adjust the ignition time, fuel injection volume and idle control according to engine temperature and altitude

Notes

In order to make the engine performance to the best. The fuel pulse width must be calibrated on the special test benchaccording to the corresponding propeller size. Please contact with us before purchase.